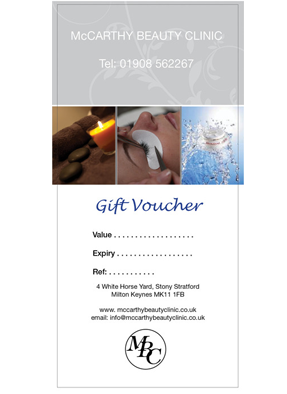 A gift voucher from McCarthy beauty clinic is the perfect solution for a special gift.
Each voucher comes complete inside its own envelope and includes our current treatment list.
All vouchers are valid for 6 months and are exchangeable as full or part payment for all services. Vouchers cannot be redeemed for products or cash.
Our professional therapists will make sure that the recipient of your gift voucher will receive a wonderful experience.
To purchase a voucher please pop into the salon or call us on 01908 562267.